Diversity Champion Awards 2021
PRUDE Inc. (Pride of Race, Unity & Dignity through Education) is holding its fifth annual event to recognize Saint John employers, organizations & individuals for their best practices in promoting Diversity, Inclusion and Equality. We know diversity matters!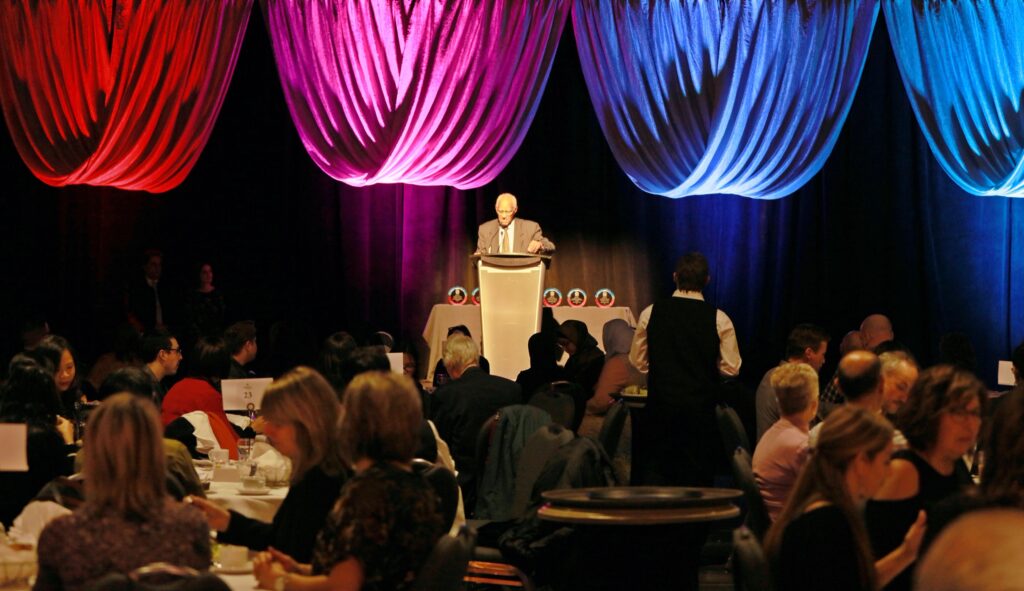 2021 Diversity Champion Awards Winners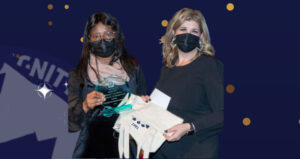 Door2Door Pickup Couriers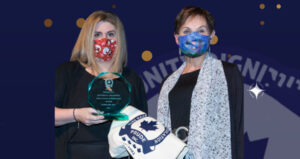 Wyndham Hotels and Resort
Thank You To Our Sponsors
2021 Diversity Champion Awards Nominees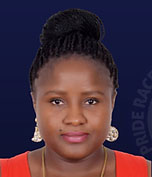 Elegance Events by Bridget / Bridget Ibukun
Bridget Ibukun is a Customer Service Trainer with an Advanced Diploma in Human Resources Management and a member of the Chartered Professionals in Human Resources (CPHR). That's a lot to begin with, but she also runs her own Event Management Program, Elegance Events by Bridget. Bridget is a very active immigrant in our community. She has worked in the event industry for close to 5 years following her passion for Planning and designing elegant weddings and special events. She loves to meet people and connect with them.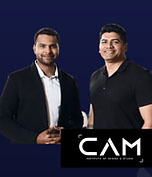 CAM Institute of Design / Winston Mendez and Kamran Mohammed
CAM Institute of Design could have set up their business and their academy anywhere in the world and yet, they chose Saint John. Their cultural diversity, their global reach and their commitment to recruit people from across the globe to work and study here is tremendous and has impelled educational, societal, economic and cultural growth in so many ways.
Already they have done so much in a short time and have engaged some key stakeholders in the Greater Saint John Community and throughout New Brunswick.
Supporting local businesses has a real impact because it establishes strong relationships within the community that foster faster growth of the economy.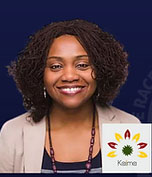 Kaima Designs / Christine Eruokwu
Kaima Designs is a fashion brand committed to the education of young girls in Africa and the empowerment of women globally. Their creative and beautiful designs have led to as many opportunities of cultural celebration, diversity and collaboration. Kaima Designs was born in 2017 as an online clothing brand that brought the beautiful details of African designs to life. They support clients in redefining archaic standards of beauty and remoulding beauty in their own image. They have empowered others to engage in and see true beauty as: adventurous, bold, unique, socially responsive and responsible. For Kaima, beauty comes in all colours, shapes, and sizes. So why shouldn't fashion?
In September 2018, Kaima Designs brought this spirit to the world of men's fashion. They assist women in Canada's priority neighbourhoods to lead independent and fulfilling lives.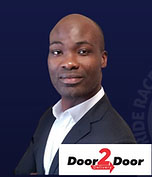 Door2Door Pickup Couriers / Seun Richards Agunbiade
The entrepreneur's journey has taken him from Lagos, Nigeria to Dubai in the UAE. But for the last few years, he's been in Saint John, where he started a now-thriving business while earning a PhD.
Inspired by his own experiences and education, Seun founded his company, Door2Door Deliveries, with the goal of providing Saint John residents with parcels delivered to their door.
Multicultural workforce. He has hired nationalities from different countries such as India, Nigeria, China, Syria, Kenya, Jamaica, Eritrea, Sudan, Iran, Palestine, Somalia, Senegal, Morocco.
They are a last-mile delivery service for homes, restaurants, stores and offices. They are passionate about people, research and technology. Their customers' needs come first, offering excellent services is second to none.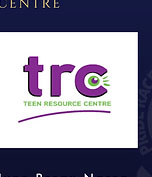 The Teen Resource Centre / June Breau-Nason, Executive Director
The TRC is a great example of the community coming together to address the problem of youth. In 1996, a health assessment revealed that youth were the population group least supported by the community, and the high rate of youth in poverty bears this out. After the health assessment was completed, the St. Joseph's Community Health Centre began developing partnership, a volunteer base and funding sources to develop programs and services for at-risk youth.
Teen Resource Centre (TRC) provides a safe and encouraging environment for our youth to explore their full potential and a safe place to hang out, supportive counselling and employment & educational support.
Programs: Drop-In Zone, Pathways to Education, Case Management.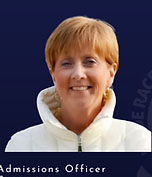 Since 2010, Lynn MacDonald has worked as the Newcomer International Student Welcome Centre Coordinator for Anglophone South School District (ASD-S) and recently assumed the role of Admissions Officer and Atlantic Education International (AEI) District Liaison. Lynn has been a pillar of our community and continuously champions the cause for inclusion and diversity in our schools. She works tirelessly to advocate for newcomer students to assist with their successful integration into our school system while ensuring that their families are taken care of as well.
Lynn is passionate about her work which focuses on helping International Students and families register, navigate and understand the school system in Southern New Brunswick. She has become the conduit between Newcomers in the community and out schools, helping to bridge the gap of cross-cultural understanding. She is a team player and collaborates with various organizations such as YMCA Newcomer Connections, Saint John Newcomers Centre, EECD, other districts throughout the province, and PRUDE Inc.
She is a council member of the Saint John Local Immigration Partnership as a representative for ASD-S where she contributes to improving newcomer settlement and integration outcomes through community-based partnerships. She has also contributed to and promoted various district initiatives such as the Language Learning Centre and the Celebrate initiative.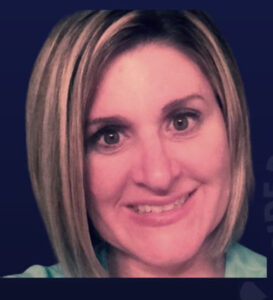 St. John the Baptist King Edward School / Principal / CHRISTINE ROY
Christine is an exemplar for diversity-conscious leadership. The proud principal of St. John the Baptist/King Edward School, her days are dedicated to meeting the extreme needs of a priority neighborhood comprising families of myriad backgrounds and ethnicities. If actions are louder than words, then Christine demonstrates every day an unwavering kindness toward those in poverty and extremity while downplaying her own role in their succor. She takes care to remember the special needs of an ethnically diverse student population, particularly Newcomers, and enshrines all of this in the cherished school philosophy, 'Better Together'. There is no hierarchy at SBJKE, only instead an open, welcoming place that truly is the center of the South End Community. It has ever been, still serving the community in this unprecedented moment with care and consideration.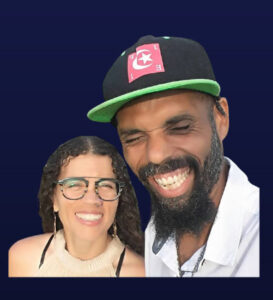 JOEL AND TANYA MACPHERSON / Owners The Black Rose Nation Holistic Sunshine Management Co.
Joel
Black lives matter speaking
Black lives matter webinar
Cultural training online
Heritage presentations
Direct youth engagement
Challenging systemic issues
School education surrounding culture
Anti bully school representative.
Business social events for cultural community building
Business sponsor of culture, heritage and individuals
Tanya
Cultural training online
Heritage presentations
Direct youth engagement
Challenging systemic issues
Cultural impact actress
Cultural T.V. host
Business owner with culture, heritage, and impact integrated into business activities
Business social events for cultural community building
Business sponsor of culture, heritage and individuals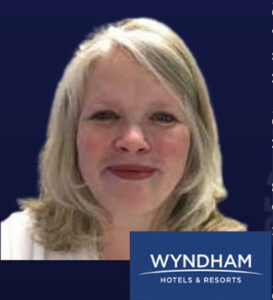 Wyndham Hotels & Resort / Susan McIntyre, Senior Human Resources Manager
Wyndham Hotels & Resorts has been in New Brunswick for more than 23 years and currently employs more than 640 people in the Saint John office. Wyndham is a globally recognized brand with a history of creating jobs for New Brunswick's. This economic opportunity is yet another example of your government's commitment to help create growth for the City of Saint John and here in New Brunswick. Wyndham has been an employer champion in our community to hire newcomers and international students in their centre. They also provide immigration support to their staff in the past few years. The team welcomes diversity and gets closely involved with our community agencies.
Coast Tire & Auto Service ltd. / Shirley Mitchell, HR Generalist in the Automotive Industry
Coast Tire & Auto Service is the only ISO-certified tire dealer in the region. Our goal is to provide you with the highest quality products and service. They hire the best and commit to their ongoing development and training to ensure they have the skills and knowledge needed to stay the best. We also support our people with the latest technologies, making sure we keep pace with developments in the industry. This company is partner of program Skill Launch to NBMC and give the opportunity for the newcomers do their internship and gaining experience. Shirley has been a great supporter for newcomers community. In the past four years, Shirley hired newcomers through our organization and helped newcomers to settle better in our city. She is a great employer champion in our city who lead examples for newcomer settlement, employment and community engagement. She always works beyond the job and helps her team to understand newcomer culture better to work as a team.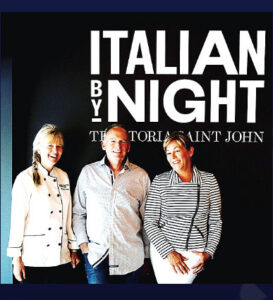 Italian by Night / Elizabeth Rowe, Michelle Hooton and Gord Hewitt, Owners
Italian by Night is an urban Italian restaurant and bar with a cuisine focused on combining imported Italian ingredients with local seasonal ingredients. We use old world techniques in a modern kitchen.
The team at Italian by Night genuinely want to take care of their customers. Shortly after being seated, they offer a hot towel service to help you freshen up.
Italian by Night is owned by 3 incredible people – Michelle Hooton, Elizabeth Rowe and Gord Hewitt. Together, they have worked tirelessly to bring Saint John amazing Italian flavours with a North American spin.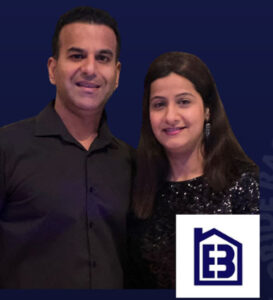 ERB Builders ltd. / Jas and Parry Chochan, Owners
Jas Chochan and Parry Chochan have been living in Saint John for more than 12 years and have helped in the community in many ways, including but not limited to creating jobs, promoting the maritime lifestyle, volunteering for different non-profit organizations, helping new people settle when they arrive in Saint John.
RB Builders ltd. is a locally owned construction company which helps people build their dream home and also provide employment to more than 10 full-time employees.
Jas and Parry Chochan moved from Toronto 13 years ago and promotes the maritime lifestyle encouraging people to settle in New Brunswick.
Jas is very involved in the community by volunteering her time teaching newcomers at YMCA, inspiring newcomer women at Prude and organizing various Indian events as the Secretary of Inso-Canadian Society of Saint John.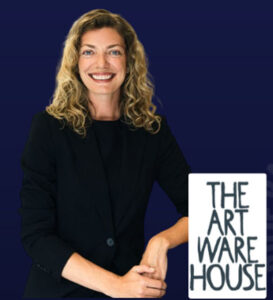 The Art Warehouse / Hazel Cochran, Owner
The Art Warehouse was opening at January 28, 2020 and is a licensed coffee house, gallery, and drop-in art studio. They have survived all this time to the pandemic and offering a relaxing creative environment for community.
The business idea was born when her owner visited Central America with her family. She found a similar concept and immediately she adopted its. Her local offer the opportunity to many people can express their felling, create new things and support the local artist.
The local community in saint john needs more spaces as this, where the creative, the art and imagination creating messages of diversity, inclusion and integration.
"You have that connection with your community and I want to bring my passion for art and creating to this community." Say the owner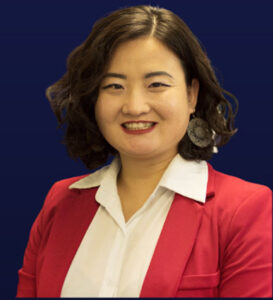 JiaoJiao Meng, HR Generalist at Wyndham Hotels and Resort
She is a graduate of UNB Saint John's Master of business administration program. She worked with the YMCA Newcomer connection as the Youth Employability Project Coordinator and works collaboratively with the Greater Saint John community the New Brunswick Multicultural council.
A community champion of connecting cultural diversity, she is a committed volunteer with community organizations and is a founding member of Stay and Grow, a network that facilitates meaningful connections with new residents this region.
Currently she has been working with Wyndham as HR Generalist and she is the president of Chinese Cultural Association also.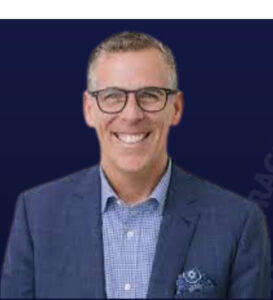 Mr. Don Darling, Former Mayor, City of Saint John
He was elected on May 9, 2016 in the 2016 New Brunswick municipal elections and was sworn in as mayor on May 25.
Don is known to engage citizens in person, at local coffee shops, his mayoral office, and online through social media channels.
He would has done most of the work and action that He take to promote diversity and inclusion regardless of his role. Being Mayor offered him a more significant voice, experiences both positive and negative, and what He felt was a responsibility to lead by example. Each of us plays a role in having an inclusive, diverse and welcoming community, regardless of theirs titles. He is proud to have played his part and made so many friends during his time in the office.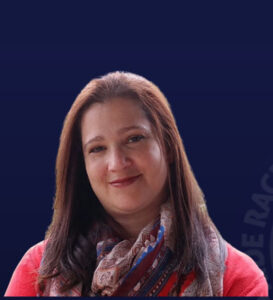 Lina Gharbiya, Newcomer Settlement Advisor, Saint John Newcomers Centre Inc.
Lina Gharbiya moved to Saint John from Halifax in 1994 to enroll for her studies at the University of New Brunswick. She has been involved with newcomers for the past twenty years, guiding them through and helping them settle in. Lina studied Data Analysis with a minor in Business at UNBSJ, and worked in taxes as a Quality Controller for over ten years. For the past fifteen years, Lina volunteered at various schools, community centers, and hospitals. She has four wonderful children, the older two are in UNBF and UNBSJ and the other two keep her busy all the time with their non-stop activities.
Lina believes that working at the Newcomers Centre is the perfect way to develop her passion for helping, guiding and supporting newcomers. She also believes the Centre's workshops, sessions, and events to be the best platform for newcomers to make connections in the Greater Saint John area.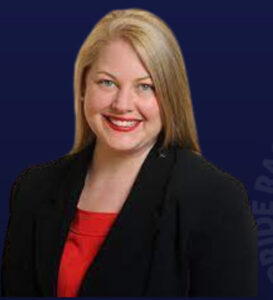 Jennifer Waldschütz, The Population Growth Officer, City of Saint John
Jennifer Waldschütz worked at The University of New Brunswick as an International Student Recruiter for ten years allowing her to meet people who are now amazing additions to the communities of both Fredericton and Saint John. Recruiting students from all over the world who have chosen to stay in Saint John or moved from Fredericton to Saint John has made Jennifer so proud of the number of students who have made their lives here. She says she loves keeping in touch with students/alumnae and that it is a great privilege to see their journeys and experiences.
Working now at City of Saint John for almost 3 years, Jennifer has had the opportunity to conduct out of province recruitment missions, host Familiarization Tours, engagement via webinars with prospects from around the globe and she still continues to welcome new arrivals.
"Ambassadoring for this incredible part of the world is a pleasure. Each individual who choses to come and settle is making a major decision and changing the course of their life", said Jennifer. She wants each person to have the best experience with study, work, social life, home life, extended family life, everything that is possible. "Because opportunities and freedom are here for those who like the lifestyle."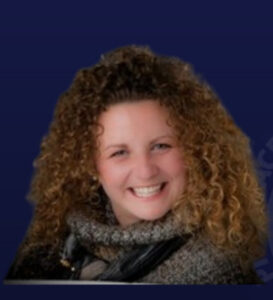 Stephany Peterson, Principal Investigator, DOCTalks, MITACS, UNB Collaboration
Stephany has always flown the flag for all cultures and all walks of life. She was the founder and organizer of the Hope Restored Symposium held in 2019 which promoted diversity, social cohesion, and inclusion in Saint John. She continuously makes space for the voices of those who feel unseen and unheard. Stephany has implemented that all Ampersand project participants are required to take the Gender based Analysis + Certification (GBA+) along with other unconscious and implicit bias training. She has been the organizer in Saint John as part of the Canada Day celebrations for 5+ years what is now known as National Indigenous Peoples Day.
She also programmed the Boardwalk for the past 15+ years and ensuring that all facets of multiculturalism were represented. She has developed and hosted several cultural diversity workshops that centre around cultural expressions as our social cohesion.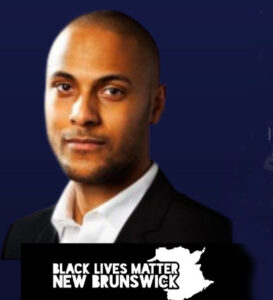 Matthew Martin, President and CEO of Black Lives Matter, New Brunswick
Matthew has been instrumental in serving the needs of Saint John's Black community to keep it viable and relevant in a diversifying province that is becoming more tolerant of cultural differences.
He was formerly known for his love of music as he travelled around New Brunswick, sharing that passion. In addition to his position as the President and CEO, he is a co-host on CHCO's New Brunswickers Want Action (NBWA), which focuses on discussing three forms of action which are: a public inquiry into systemic racism, the inclusion of black history into the educational school curriculum, and making racial discrimination a criminal offence in Canada. He is also a co-host on CBC's Colour Bar, which provides a short educational moment on different topics, and issues that affect black and radicalized community members. Further, he sits on many boards, committees and task forces that focus on creating an equitable province for all community members.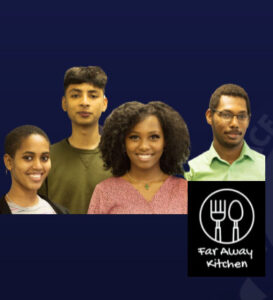 Ferrous, Robel, Mary and Angel, Founders of FAR Away Kitchen
Ferrous and Rabel are sister and brother from the East African nation of Eritrea. Mary is also from Eritrea. Angel Grew up on the beaches of Acapulco, Mexico. All of us spent our childhoods in our home countries, but are now here in our new adopted home of Saint John. We started cooking together as a team of the Teen Resource Centre.
The more people around us tried the food, the more we realized how much we loved doing this. We started by hosting little lunches. It was a chance for us to practice different recipes and get excited about sharing some of the food we love from home. We started hosting cooking lessons, fundraisers, and even set up our own social media pages.
Our big goal was to get accepted as a vendor at the Queen Square Farmer's Market. Some of us pursued certifications in food safety/handling and have taken leadership roles in the kitchen, while others focused on getting experience with marketing, customer service, and financial management. Through this teamwork, we got to live out our FAR Away Kitchen dream and cooked 3 different meals on rotation at the market this summer: Eritrean food, Mexican food, and Syrian food.
These countries represented the cultures of the many team member that have joined us through this journey. Each one of us has a real passion for sharing culture through food, and loves how it brings us all together. It is really important to us to give back and contribute to building people up.