"Within us lies the power to surpass what lies behind and what lies before." – Ralph Waldo Emerson
On Friday, May 26, we gathered at PRUDE Inc. to celebrate the graduation of sixteen remarkable women from ten different countries who had completed the Newcomer Women Leadership Program (NWLP) after six weeks of training. These inspiring women shared their leadership journeys, filled with determination, resilience, grit, and an unwavering commitment to their goals. As they received their certificates, they proved that they were not only graduates but also torchbearers, lighting the path for other newcomer women.
Words cannot adequately express the joy we felt witnessing their achievements amidst countless challenges. Ralph Waldo Emerson's words resonated in their stories as they unlocked their inner potential. The NWLP has been a transformative journey of self-discovery and empowerment, and having witnessed their accomplishments, we hope that even greater successes await each and every one of them.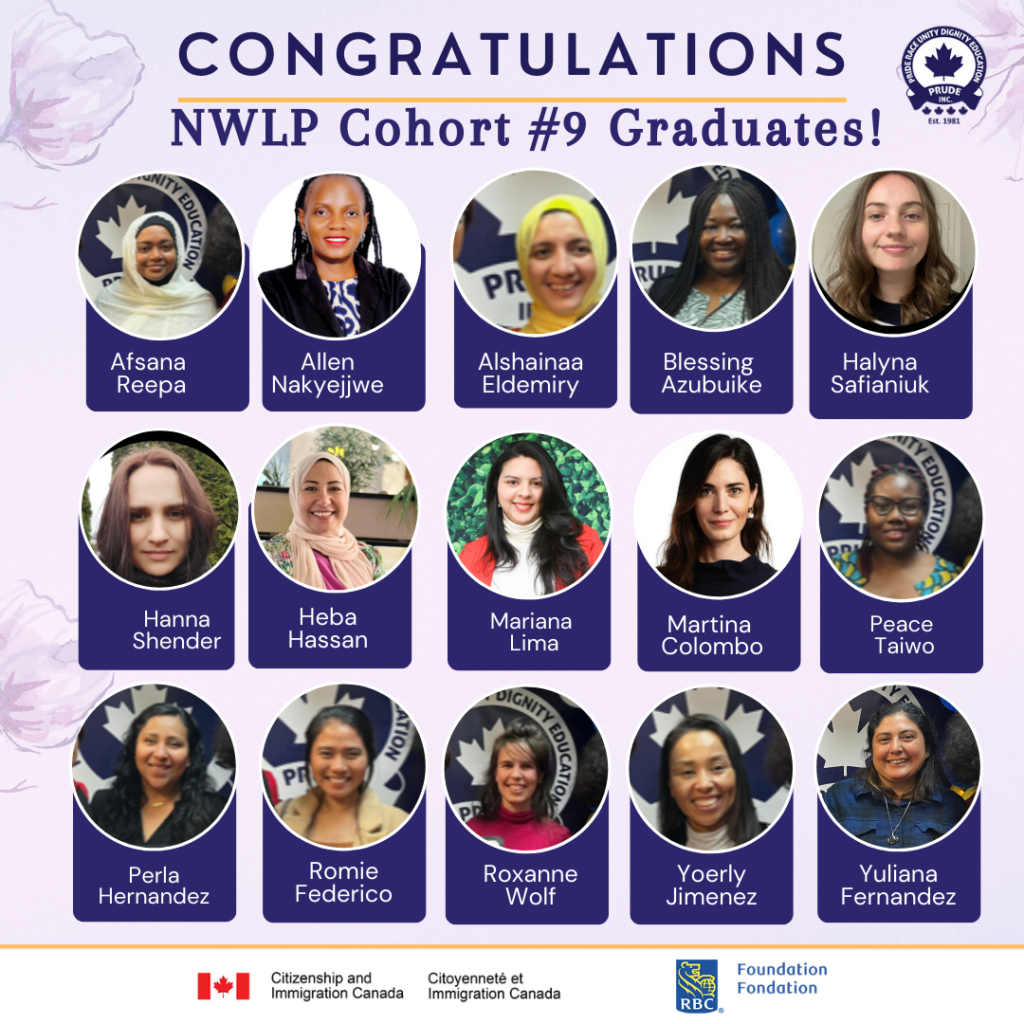 Once again, we extend our heartfelt congratulations to all the graduates and send them forth with the following message as they step into the community with new confidence, determination, and a burning desire to make a difference:
Embrace the invaluable lessons you have learned and carry them with you as you embark on the next chapter of your journey. Never forget the strength and resilience that brought you to this community, and always cherish the support and camaraderie you have discovered among your fellow graduates.
Remember, true leadership is not defined by a title or position; it is about inspiring others, empowering them, and driving positive change. As leaders, you possess the power to shape communities, organizations, and the world at large. Lead with compassion, integrity, and an unwavering commitment to inclusivity.
Fearlessly pursue your dreams, and never hesitate to seek help when needed. Surround yourself with mentors and allies who can guide and support you. Build a network of like-minded individuals who believe in your potential. You are living proof that dreams can be realized, barriers can be overcome, and possibilities are limitless.
Above all, never underestimate the significance of uplifting others as you rise. Share your knowledge, extend a helping hand, and become champions for those who are still finding their voices. By lifting others, you create a ripple effect of change, and together, we can construct a more equitable and inclusive society.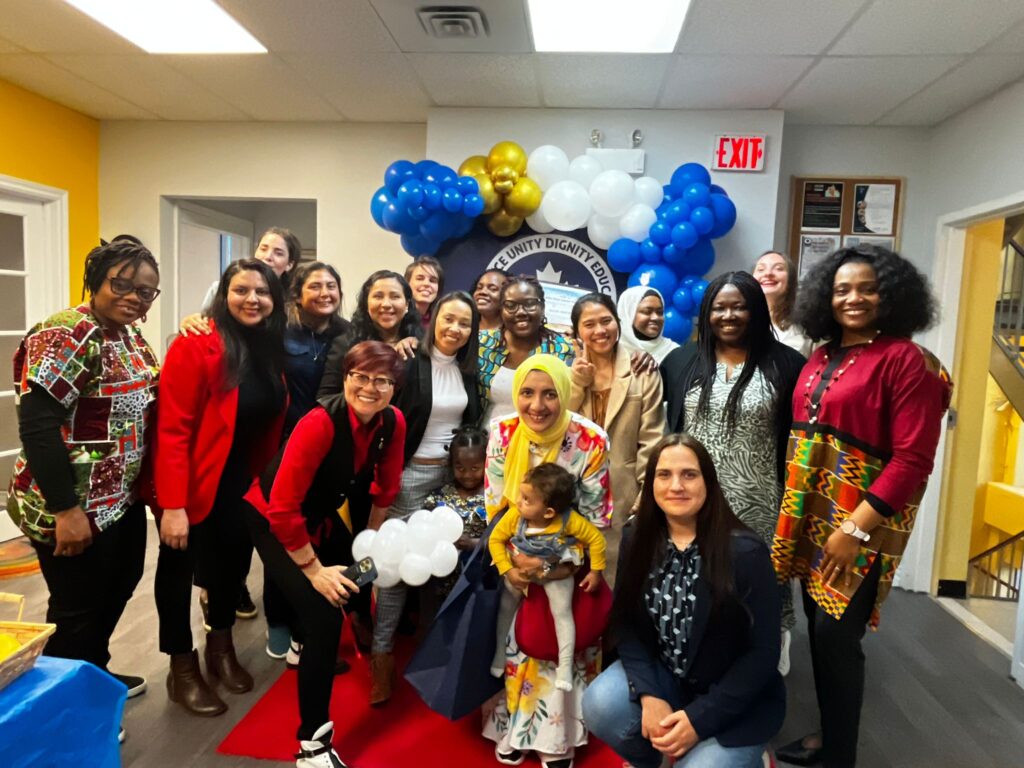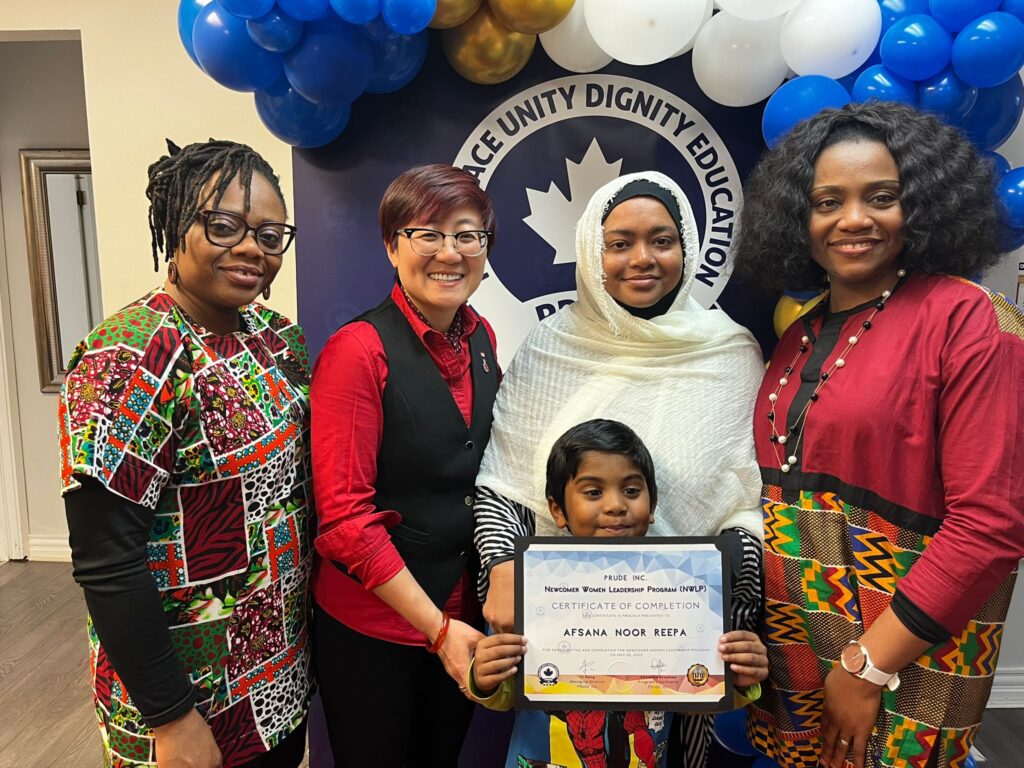 We wish to express our gratitude to the PRUDE Inc. staff, volunteers, families of the graduates, and all the guests who attended the event. This post would be incomplete without acknowledging our guest speakers, whose gracious efforts has empowered our #NWLP participants and our mission to uplift and inspire.
Mental Health Workshops – Elisabeth Nombro of Elisabeth Nombro COUNSELLING (Topics included: Mental Health at a Glance, Adapting to a new Culture, New immigrants at the workplace, Self-esteem and Confidence, Self Care: Best Practices and Healthy Relationships)
Personal and Professional Branding for Newcomers – Rufina Ajalie of Crosby Molasses Ltd
Your Voice, Your Power – Brenda Diaz of PRUDE Inc
Entrepreneurship 101: What You Need to Know When Starting a Business – Ronald Moncana of ConnexionWorks
Start at the End: Developing a Careerpreneurial Mindset – Mat Savulescu of Periscope
Effective Cross Culture Communication in the Workplace -Samah El Maghlawy of SJNC
Project Management 101 – Foundations of Project Management in our Daily Lives – Dahlia Das
Finding the Right Job and Keeping it – Sherry Dumont of The Work Room
Emotional Intelligence for Leaders – Tekena Ikoko of Experience Shape
Financial Planning 101: Best Practices – Joanna Nice and Tanvir Ahmed of RBC
The Art of Public Speaking – Jim Kokocki of Toastmasters International
Meaningful Relationships and Community Service Through Volunteering – Song Kim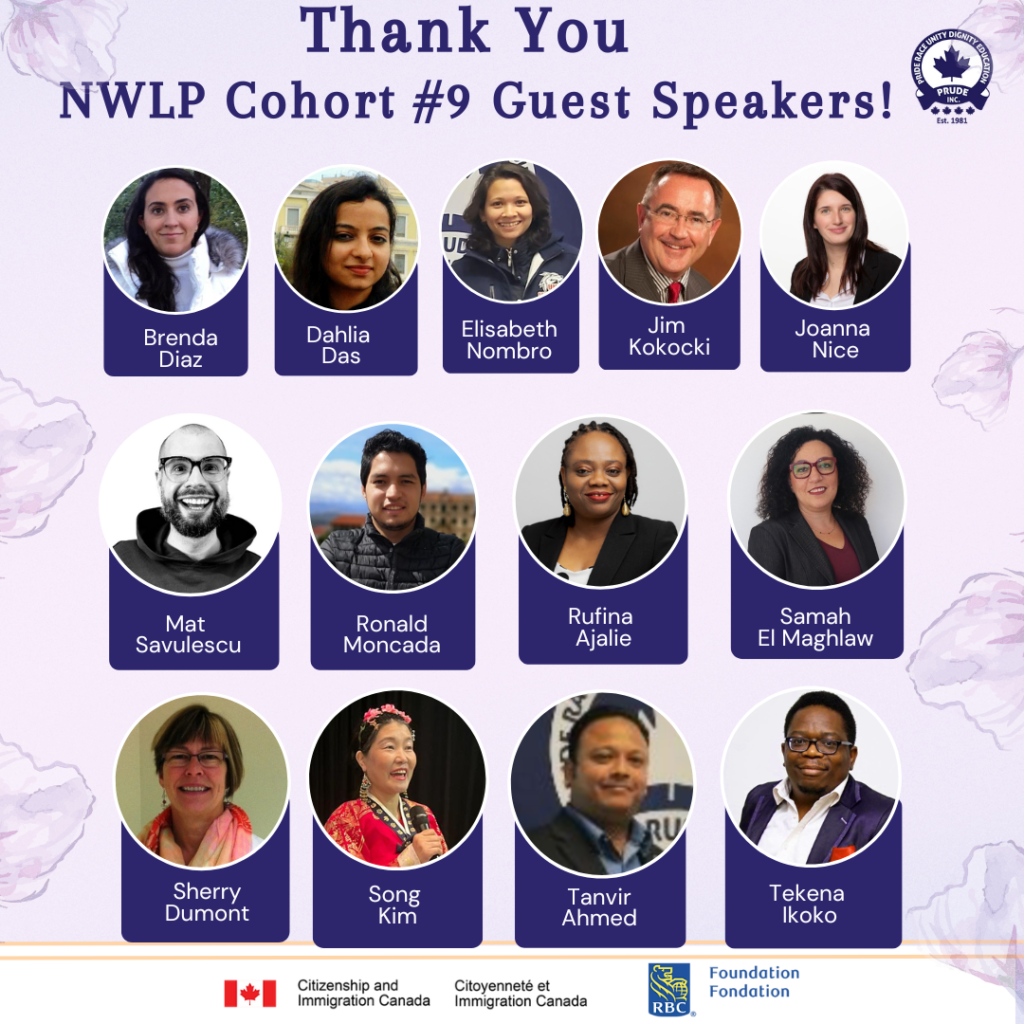 The #NWLP is a transformative leadership workshop that equips newcomer women with essential resources and toolkits to thrive in their personal and professional lives, while fostering strong connections with their peers and other community members. The program is sponsored by IRCC and proudly supported by RBC.
If you know any newcomer women who could benefit from this program, please encourage them to complete the registration form for the next cohort in mid June. Together, we can create more impact!
Visit the NWLP page to learn more about the Newcomer Women Leadership Program.