Last Friday, the incredible women of PRUDE Inc.'s Newcomer Women Leadership Workshop (NWLP) Cohort #11 marked a milestone in their lives as they celebrated their graduation with immense joy and a great sense of fulfillment. Over the past six weeks, they poured their hearts and souls into their personal and professional growth while acquiring new skills and forming new friendships amongst themselves.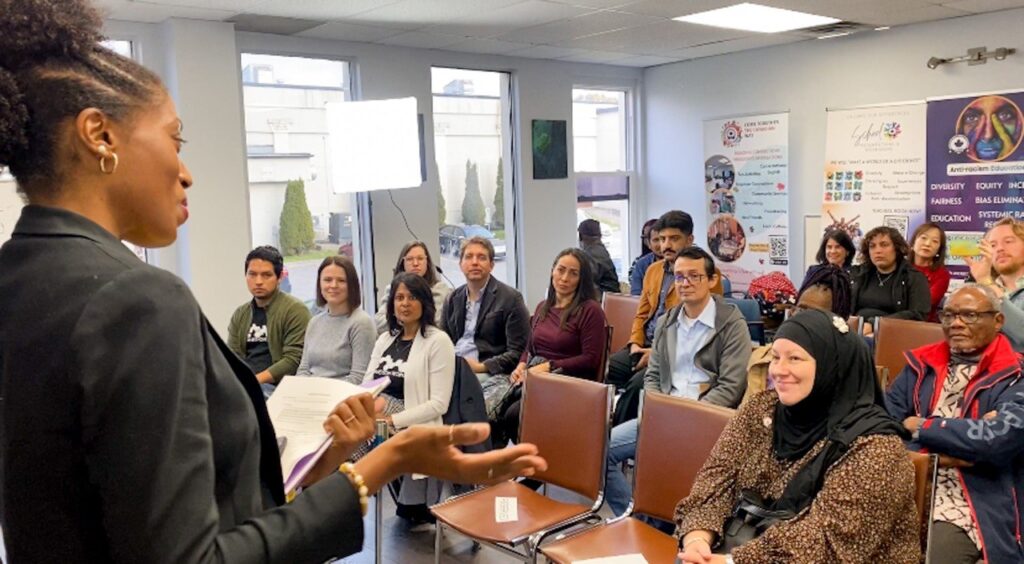 During this transformative journey, they had the privilege of connecting with remarkable community and business leaders who not only inspired them but also challenged them to break out of their comfort zones and chase their dreams.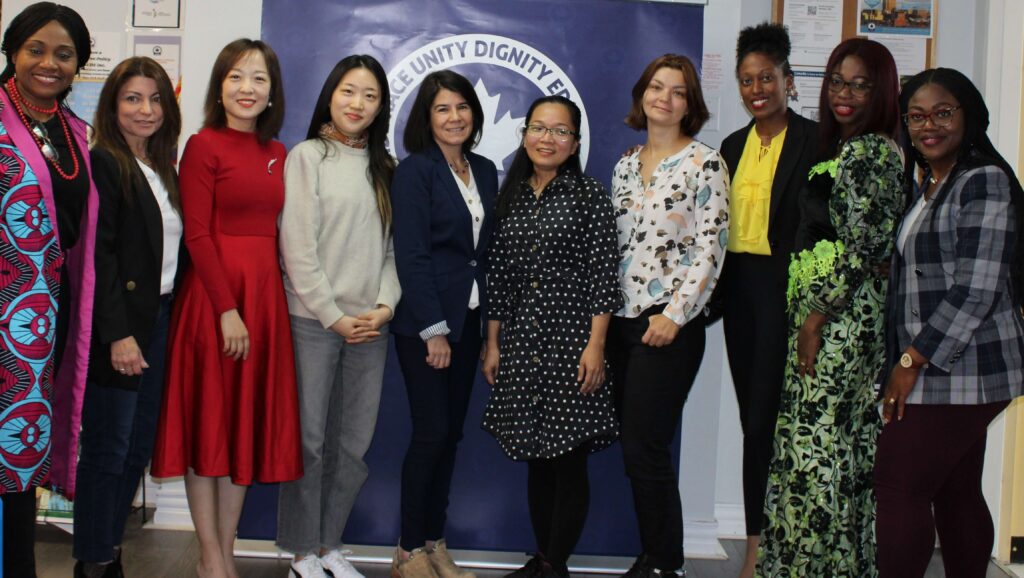 Our hearts swelled with joy to have esteemed guests such as Councillor Paula Radwan from the City of Saint John, Seun Agunbiade Richards of Door2Door Courier Services, and Ronald Moncada and Nina Gandhi from ConnexionWorks, alongside PRUDE staff, community partners, and well-wishers.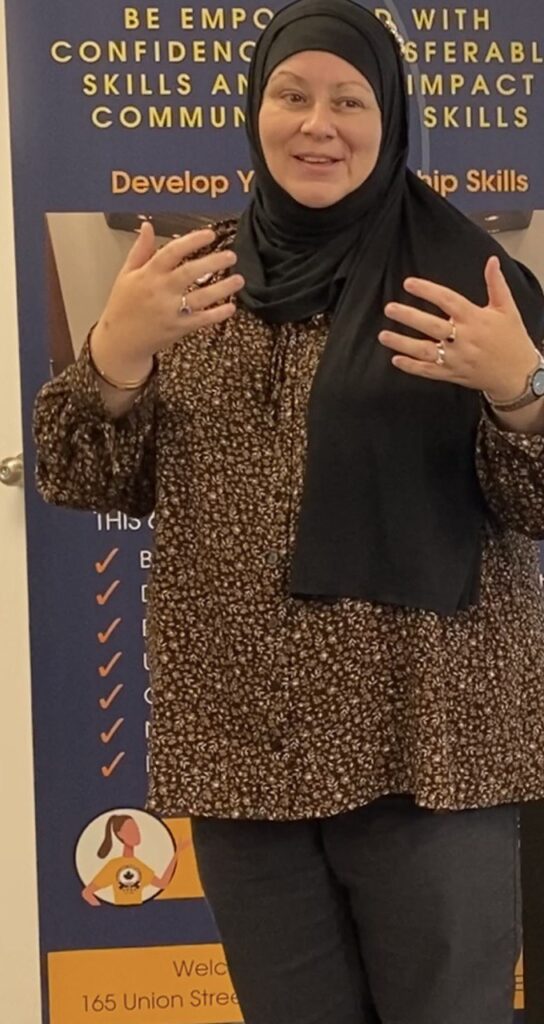 We owe the success of this cohort's  workshop to our brilliant and energetic facilitators: Bernadette Fernandes of The Varanda Network, Jim Kokocki of Toastmasters International, Amanda Beckwith of Saint John Learning Exchange, Li Song of Exit Realty, Ronald Moncada of the ConnexionWorks, Elisabeth Nombro of Elisabeth Nombro Counselling, Sherry Dumont of The Work Room, Seun Richards of Door2Door Courier Services, Thanh-Huong (Jasmine) Nguyen of RBC Bank, Mat Savulescu of PERISCOPE, Ogorchukwu Ugolo, Gary Flanagan, Robert Sancton and Song Kim of PRUDE Inc. Thank you for enriching their experience and empowering their immigrant journey in such a unique manner.
As a part of their Thursday Tours, the women embarked on explorative visits to local businesses, seeking to understand their day-to-day operations and their profound contributions to the community. Our heartfelt appreciation goes out to the management of Kaleidoscope Impact, The Work Room, Moosehead Brewery, Fairview Lanes and ConnexionWorks for this unique opportunity to enhance their community immersion.
To our remarkable Cohort #11 Champions, we wish you nothing but tremendous success in all your future endeavors. We have no doubt that you will excel in anything you set your hearts on. As you step into the next chapter of your lives, and never lose sight of the valuable lessons you have gathered through the leadership program. More importantly, enjoy every step of the journey ahead as advised by Michael Josephson in his quote "Take pride in how far you've come. Have faith in how far you can go. But don't forget to enjoy the journey."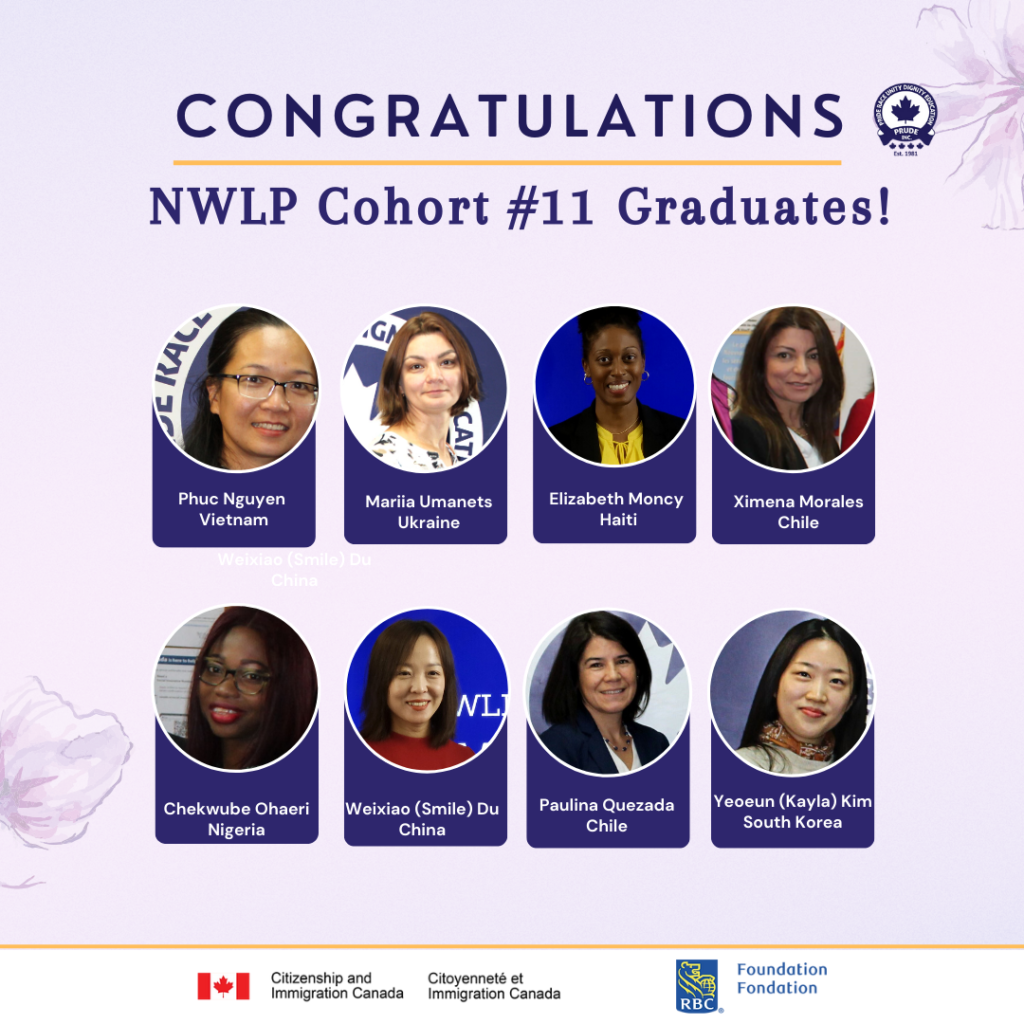 We extend our heartfelt gratitude for the exceptional dedication of IRCC and RBC Bank in supporting our immigrant women leaders through the sponsorship of this life-changing program.
If you are new to the city and seeking opportunities for personal and professional development while immersing yourself in the Canadian culture, connect with PRUDE Inc.'s #NWLP Coordinator today at [email protected] and ask how you can join the next cohort. For general enquiries about our newcomer programs, contact us at [email protected]. Your journey is just beginning, and we're here to support you every step of the way. 
Photo credit: Arozo Sultani and Amirali Norouzi, our interns from One Future.
#newbeginnings #newcomerstocanada #ircc #rbc Foundation #graduation #empowerment #networking #communityconnections